Sweetened Condensed Milk Substitute
Ambervim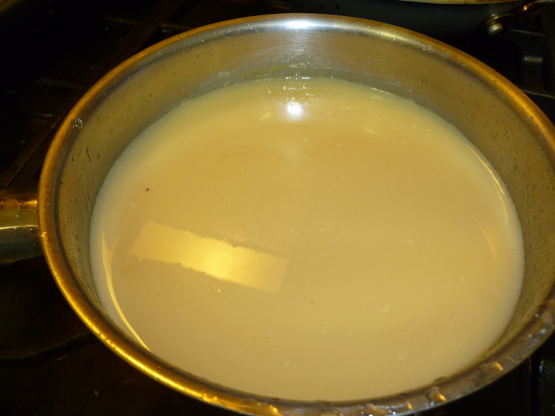 I found this on ochef.com. According to them, recipes using dried (powdered) milk approximate the texture but not the flavor of true sweetened condensed milk, and the following recipe tastes much better. It is not as thick as regular condensed milk, but it works fine as an ingredient in bar cookie recipes. SOURCE: www.ochef.com

I love using this. It is a great substitute and so much cheaper than going to the store to get it. I use a lot of this during the Christmas season making my cookies and bars. I have this in a safe place so I know where it is at all times!
Combine ingredients in a saucepan.
Stir over medium heat until sugar is dissolved; cool.
May be refrigerated for several days.