These sound delish! i can't wait to try them! (originally the shots were supposed to mix both sodas, but after a couple reviews, it sounds like they dont go well together so i think it be better to do one or the other...)
1 ounce vodka
1 ounce grape soda, or
1 ounce orange soda
Directions
Add soda and vodka to shot glass.
Slam shot glass down to mix up ingredients and give the shot a fizz effect.
Shoot!
Most Helpful
We hate to give low ratings, but for us, this did not work well at all. The taste is less than pleasant and does not taste like sweet tarts at all. It does not 'fizz' when slammed down (we tried many times, with differences in how hard we slammed) and as written, it makes 3 shots. Note: The shotglass used represents getting plastered and is one of our favorites, it was not meant to represent the drink. So sorry Melibug, so many of your recipes are wonderful and this sounded so fun to make but it just didn't make the cut. Made for Photo Tag game.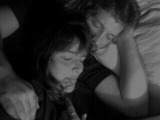 I tried with with my sister and niece when they visited and it didn't work for our tastes. I love sweet tarts and thought this would be a fun shot to try, but it didn't taste like a sweet tart to us. Not rating this as maybe I should have used different type of brand of soda. Made for bevy tag. Thanks Melibug for posting!!!