Sweet Summer Fruit Smoothie
PaulaG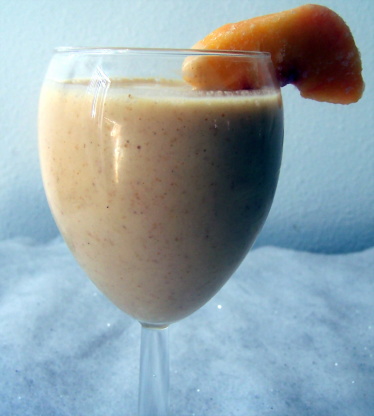 Found this recipe on IGourmet.com If you use frozen peaches (which is all we can find at this time of year!) it makes a thicker, frostier smoothie!

5 stars! One of the best smoothies I've had in awhile. I used FROZEN peaches, and the consistency was perfect. Could drink this everyday. And I love the simple, healthy ingredients. Thank you so much for sharing!
Place all ingredients in blender container; cover. Blend on high.
speed about 1 minute or until smooth.
Pour smoothie into 2.
glasses and, if desired, sprinkle with additional wheat germ.