Rita1652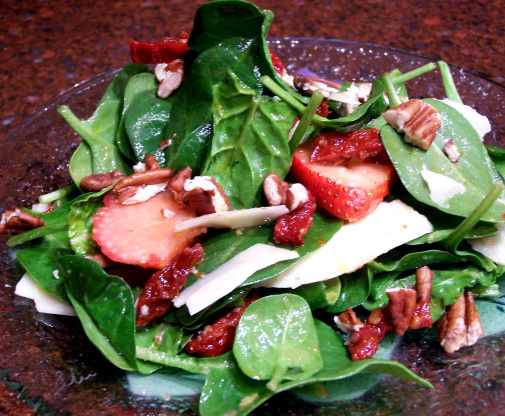 A very light and sweet salad, no oil is used in this recipe. The cayenne pepper gives the sweet dressing a little heat and the lemon zest adds some tartness.
Combine the first five ingredients in large serving bowl and toss lightly.
In small bowl combine remaining ingredients for dressing and stir until honey has dissolved. Can pour over entire salad or serve on the side and apply to each individual salad bowl.
If you want to wilt the spinach a little, you can warm the dressing up before adding it to the salad.
Garnish with additional shaved Asiago cheese.