Sweet & Spicy Roasted Kabocha Squash

From Just Hungry, but modified to cut the spiciness a bit. I just started getting to know winter squashes, and kabocha has become my favorite. It's fairly small, nicely sweet, and the skin is so thin that you don't need to peel it. This is a really easy way of preparing it.
Directions
Preheat the oven to 400°F Line a baking sheet with a silicon baking liner or parchment paper.
De-seed and cut the squash into slices about 1/4 inch thick.
Combine all the dry ingredients. Toss the squash slices in this until coated thoroughly. Add the soy sauce and toss well again.
Spread the slices in a singler layer on the baking sheet and drizzle them with the oil.
Bake in the preheated oven for 15 minutes, then turn over, drizzle with more oil and sprinkle more sugar, and bake for an additional 10-15 minutes.
Serve hot or at room temperature.
Reviews
Most Helpful
Omw this was so good! I wasn't sure at first about the sesame oil, but everything together was awesome! I am currently in Japan and picked a kabocha squash up and found your recipe. So glad I did! Thank you!

Loved this! Would not change a thing! So yummy. The sweet and spicy is great. Will make again and again.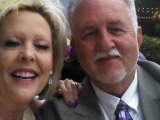 I had found this on JustHungry as well and was going to put it on here and found that it is already here! Yay! I just made this tonight and it was my first time to cook kabocha squash. My 4 year old DD was a little hesitant about the "green stuff" (peeling), but once she got over that she ate it fine. My hubby and 7 year old son really enjoyed it! It was easy and very tasty! Thank you for posting!