Sweet & Spicy Glazed Buttermilk Meatloaf
jimf57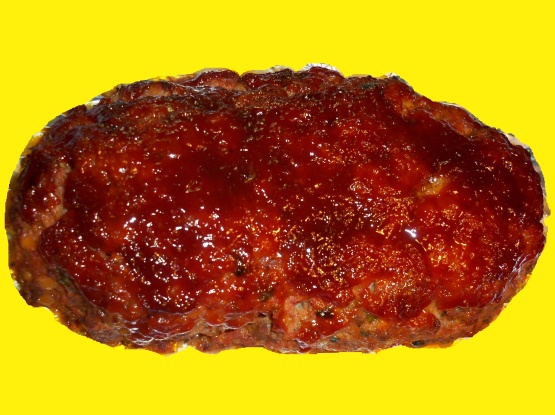 Panko bread crumbs really make the difference here. When the Panko is soaked with the buttermilk, it forms a squishy texture that is different from regular bread crumbs. The meatloaf will have a light consistency while, at the same time, a rich flavor from the buttermilk. Panko is Japanese breadcrumbs and available in most grocery stores. Note: Leftovers make great meatloaf sandwiches.

The flavor of this meatloaf is very good, and the recipe is very easy to follow. The only reason I didn't go higher is because I don't think the pan size is what I would recommend, as my meatloaf was a little pink in the middle. The next time I make this, and I definitely will, I will put it into a larger lasagna type pan so I can make it a thinner loaf. But other than that, very good meatloaf recipe, and I have tried many.
Heat oven to 425 degrees (F).
Combine the glaze ingredients in a small saucepan and place over low heat.
Heat olive oil in a small skillet over medium heat. Add onions and garlic and cook until soft and translucent, don't brown. Add parsley, basil and tomato paste and cook for about a minute. Set aside to cool.
In a small bowl, combine Panko and buttermilk, let this set for 5 - 10 minutes.
Meanwhile, in a large bowl, place beef, pork, cheese, salt and pepper, the onion/garlic mixture and the Panko/buttermilk mixture. Mix with your hands until combined.
In a 13x9x2 rimmed baking pan, form the mixture into a loaf center of the pan, don't touch the sides of the pan. Brush sides and top with some glaze, then bake for 75 minutes, brush on more glaze after 45 minutes. Keep the leftover glaze warm and stir occasionally.
After baking, remove the meatloaf from oven and allow to cool for 5 minutes; then slice and serve hot with leftover glaze as a sauce.