Sweet Southwestern Black Bean Soup
Parsley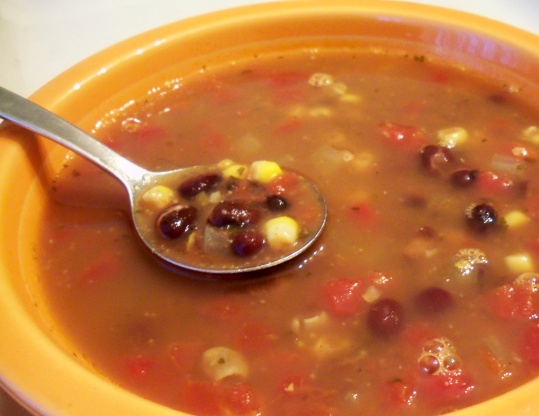 Easy, low fat, and delish black bean soup! Created for the first time today (1/16/09). My very first posted recipe!
Spray pan with non-stick spray. Dice onion, add to pan. Add garlic.
Cook on medium-high heat until onion is translucent.
Add chicken broth, cumin, cinnamon, chili powder, cilantro, and diced tomatoes. Reduce to medium heat.
Add drained corn and black beans.
Simmer for 30 minutes to an hour. (the longer the better!).