Rita1652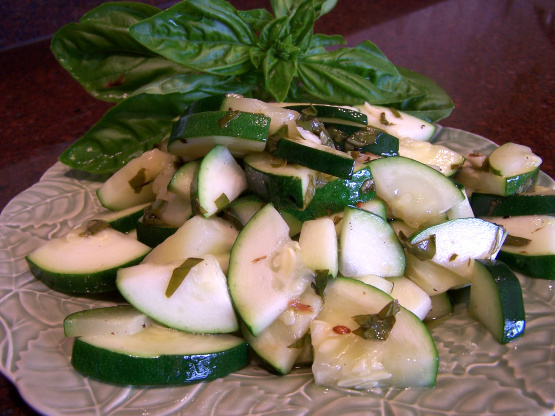 Quick easy and tasty. Don't peel the zucchini

It was a little too sweet, but I used rice vinegar, a stronger white vinegar would be better. I added no salt just pepper and I didn't miss the salt. A good recipe, might be nice to add giner for a bit more kick.
Sauté the zucchini in oil until still crisp but hot through.
Remove and keep warm.
Add remaining ingredients to the pan and simmer 3 minutes.
Put zucchini back in the pan for 1 minute and serve.