Sweet & Sour Watermelon Cucumber Salad
PaulaG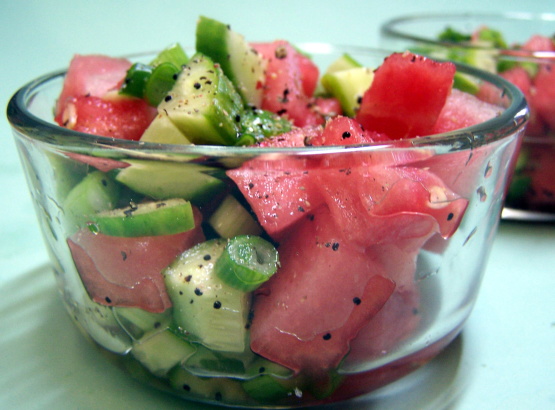 The sweet taste of the watermelon makes this salad exceptional! Another National Watermelon Board recipe that my family loves!
wow! this was a remarkable recipie, will continue to make over and over again. it is such a shock as a combo. loved it thank you for posting it!!!
Mix together the vinegar, water, sugar and poppy seeds in a bowl and season with salt and pepper to taste.
Stir in the chopped green onion.
Place the watermelon and cucumber in a serving bowl and pour the marinade over the top.
Serve immediately or cover and refrigerate a couple of hours before serving.
Toss gently before serving.