Peter J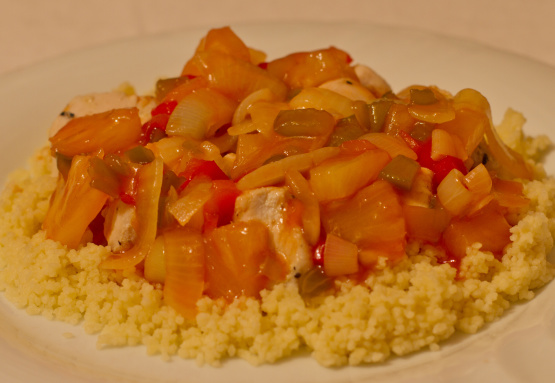 With a little imagination, and some courage, the quest for unique sweet sour sauce can be fulfilled with this simple formula. First thing to try to appreciate is that cooking is a creative sport. SO... Here is a formula that will lead to your own Great Sweet Sour Sauce.

I was in a pinch and needed a quick home made S&S sauce and this really fit the "Bill". Quick, easy and perfectly apportioned ingredients. I added a few shakes of red pepper flakes b/c we really like a sauce with a kick. An added bonus is this freezes extremely well.
1⁄4 cup ketchup (or 1/4 cup other tomato based sauce)
1⁄4 cup brown sugar (like honey) or 1⁄4 cup another sweetener (like honey)
1⁄4 cup vinegar (I use white but others use wine or apple)
1⁄4 cup fruit juice (I use pineapple but some people use cherry or orange or 1/8 cup apple and 1/8 cup orange)
The point is that as long as you stick to the basic idea of tomato/sweetener/vinegar/sweet liquid --
You can Create your own Sweet Sour Sauce.