twissis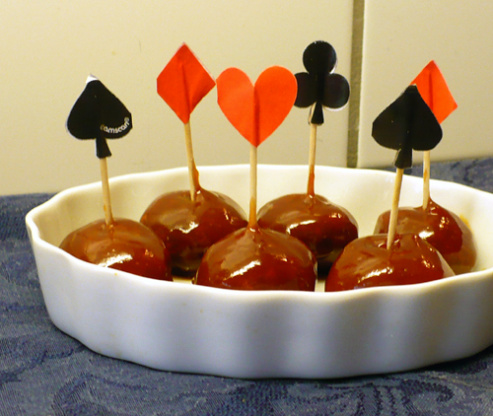 Great for that informal party.

Made for the My 3 Chefs event (meatball theme) ~ Except for adding scattered breadcrumbs to ensure the meatballs held together well, they were made as written & were well-received when served as an appy at a card party. The meatballs were a very easy-fix, were well-flavored by the onion soup mix & had a lightly smoky flavor from the Worcestershire sauce. Both flavors were mostly lost when the sweet catsup w/brown sugar sauce was added. I did not taste any sour flavor that might have been created using vinegar, chili sauce or even mustard. I loved using my crockpot & it might be interesting to serve the meatballs w/dipping sauce(s) on the side to offer a choice of eating them plain or w/a sweet sauce, BBQ sauce, Asian sauce, etc. We liked these tasty meatballs a lot. Thx for sharing the recipe w/us.
Preheat oven to 400°F.
Mix together ground beef, milk, onion soup and Worcestershire sauce.
Roll into tiny meatballs and place on a cookie sheet.
Bake in preheated oven for about 20 minutes.
Remove from oven and drain.
Place meat balls in a crock pot.
Sauce-----------.
Mix together the catsup and brown sugar and pour over the meatballs.
Heat until hot and serve.