Sweet & Sour Glaze Chicken Wings
Bergy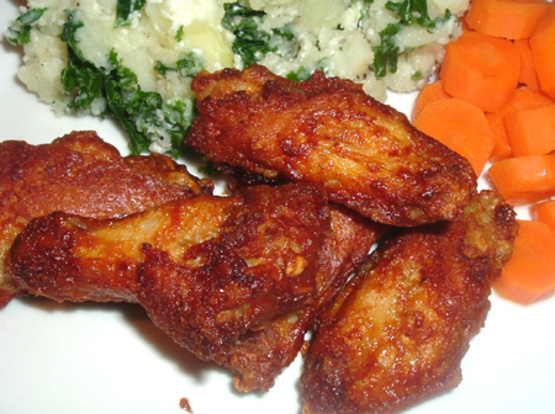 This is a great appetizer that has a great sweet taste. People always leave asking for the recipe!

These wings have a very authentic Chinese Sweet and Sour taste. They were very easy to make. I thought the 2 Tablespoons of sesame oil seemed like too much so I used less than a tablespoon and that gave it quite the sesame flavor. After baking the wings as directed, I broiled them for 5 minutes on each side to get them crispy. This gave the wings a beautiful look. These would taste great served as an entree with white rice.
Rinse and drain chicken wings.
Combine remaining ingredients to make glaze.
Add chicken wings and stir gently to coat.
Cover bowl and refrigerate for at least 1 hour.
Preheat oven to 375 degrees.
Line a baking pan with aluminum foil and arrange wings on pan.
Bake for 25 minutes, turn wings and bake for another 25 minutes until golden brown.
Serve immediately.