Sweet & Sour Carrot Compote With Cumin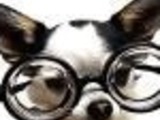 Adapted from Quebec chef, Anne Desjardins, this condiment is lovely with a cheese and/or charcuterie plate, or with roast pork, poultry or ham.
Directions
Peel and grate the carrots.
Chop onion into small dice.
Heat a saucepan over medium heat and toast cumin seeds for about a minute.
Add honey, vinegar and turmeric and stir till combined.
Add carrots and onions (and raisins if you like them) and cook over low heat till onions are soft and translucent.
Store in refrigerator.
Most Helpful
This was a great tasty side dish!! Loved the mix of honey and vinegar!! Didn't add any raisins - but I am sure it would be a wonderful addition!! Thanks Chef Kate! :)

Nice and mildly flavored sweet and sour carrots, no overpowering tones at all. Not overly memorable, either.
Made these carrots to go along with a baked ham. I did add the raisins, used ground cumin, matchstick sliced carrots, and green onions. The sweet/sour flavor was just right, we all enjoyed!