Sweet & Smoky Potato Wedges
JustJanS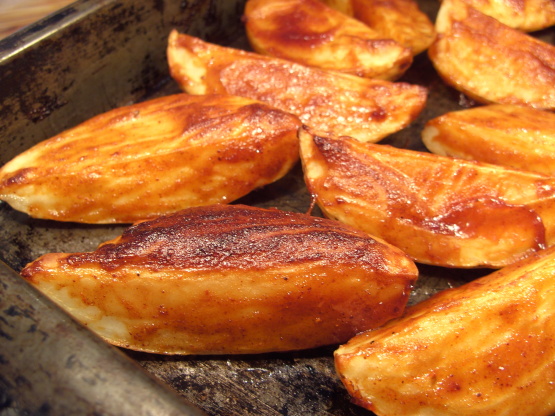 What a greast way to serve your potatoes with fried chicken - so very tasty!!

Very good! This recipe has made me try mixing other sauces and spices. Those came out very well too. Fabulous idea.
Preheat oven to 400°F Cut each potato lengthwise into eight wedges; spread in single layer in greased shallow baking pan.
Bake 15 minutes. Combine BBQ sauce and paprika.
Turn potatoes; brush with the BBQ sauce mixture. Bake an additional 10-15 minutes or until potaotes are tender.
Serve with sour cream for dipping.