Mandy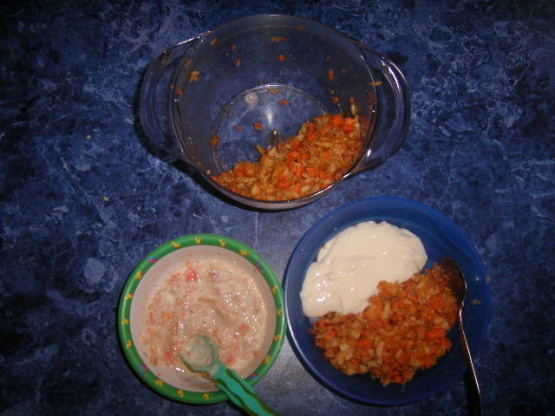 Naturally sweet with fruits & carrots - an easy & healthy snack!

This was so good, it was such a treat even with the carrot in it. I tripled the recipe, so i could serve it to my family, and they all loved it as well.
Roughly chop the ingredients.
Put everything in a blender/mixer and mix until you get fine pieces.
Serve as is (it's really sweet!).