Sweet Potatoes With Apples
Very easy, low-fat and delicious.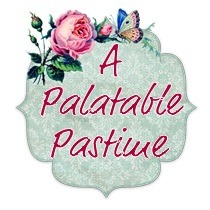 I'm sorry Mirj. This one didn't work out too well. I ended up baking it way longer than called for to get the sweet potatoes where I get get a fork into them, and by that time, the apples had gotten too mushy (and I did use the Cortlands). I did try tasting it, the apples had a flavor of lemon (even with the cider in the pan), and were a bit tart. I tried sprinkling with some cinnamon and nutmeg and drizzling honey over it all, and that did help tone that down some, and bring out some flavor. I think maybe the apples should be cut larger (in wedges) and those sweet potatoes cut thin, and do prepare for some honey or brown sugar on the apples at least. I think maybe that could help this recipe work.
Preheat oven to 350°F.
Place apples in a mixing bowl and coat with lemon juice.
Lightly coat a large casserole dish with cooking spray.
Layer potatoes and apples in casserole and pour cider over the whole thing.
Cover with aluminum foil and bake in 350°F oven 40 minutes.
Uncover and continue to bake 15 minutes, or until potatoes are fork tender.