Sweet Potatoes With a Pecan Topping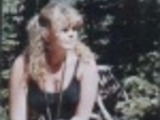 Creamy sweet potatoes topped with a crunchy pecan topping that has melted/caramelized into a delicious layer between the topping and the potatoes.
Directions
Wash potatoes and bake them in a 350 degree oven for 35 to 40 minutes or until fork tender.
Slice cooked potatoes in half and scoop out the insides into a large bowl.
Add the sugar, milk, eggs, vanilla, and salt; mash with a potato masher.
In a separate bowl, combine brown sugar, pecans, flour, and butter.
Mash together with a pastry cutter or fork, until thoroughly combined.
Spread the sweet potato mixture in a baking dish.
Sprinkle the crumb mixture all over the top.
Bake at 400 for 30 minutes, or until golden brown.
Reviews
Most Helpful
I have been making this dish for two years. I use splenda instead of the white sugar and no one even knows. I used to dislike sweet potatoes and now look forward to being able to make this dish. My hubby and I have the left overs for breakfast. Could this be put in a pie shell as a pie, sure seems so! Delish!
We just got done with our meal and we loved this way of making sweet potatoes. I totally forgot the milk but didn't realize that until we were done eating it and they were great. Next time I'll put the milk in just to see which way we like it. Thanks!

One of the guests only half jokingly suggested I serve these with ice cream. I doubled the recipe and people inhaled these.. warning - they are terribly sweet and desert like, which may be why they are just so damn good. I baked the potatoes the night before, in truth you can make the entire thing the night before and just bake for the 30mins on d-day.