Sweet Potatoes Au Gratin With a Kick!
Prep 15 mins
Cook 45 mins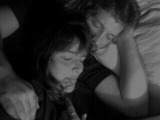 Here's something different to try. Enjoy.
Directions
Preheat oven to 350 degrees F. In a saucepan combine heavy cream and chipotle chile peppers. Bring to a boil, simmer for 5 minutes and remove from heat.
Allow to sit for 10 minutes and strain.
Stem and seed the chiles. In a blender puree the heavy cream with the chiles until smooth.
In a 13 by 9-inch baking dish, spread out one-third of the sweet potatoes.
Sprinkle 1 cup of the cheese over the potatoes and season with grated nutmeg, salt and pepper. Pour about 1 cup of the heavy cream over the potatoes and cheese.
Repeat procedure two more times ending with cheese on top, only using enough cream to just cover the potatoes. Bake for 45 minutes to 1 hour or until potatoes are tender and browned.
Most Helpful
This is my favorite recipe for kicked up, spicy sweet potatoes. I made it for several get-togethers and it was always a hit. I have also used monterey jack chees in place of the gruyere cheese. The best!
Outstanding recipe! Very rich, flavorful and delicious! I used chipotle powder instead of dried chipotles. I heated the cream in the microwave and whisked in the powder. Then assembled and baked as directed. Fantastic holiday dish. Thanks for sharing!
This was good and very different. I skipped the boiling step and used jalapeno peppers since that was what I had. We liked the heat that they brought to the dish. Scaled this down for the two of us and used 1/2 and 1/2 to cut some of the calories. Thanks