Sweet Potatoes "a little tipsy"
ChefLee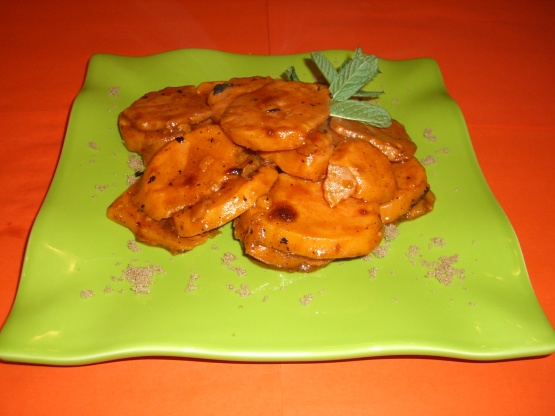 This recipe is great with Turkey, Chicken or Pork. Very nice flavor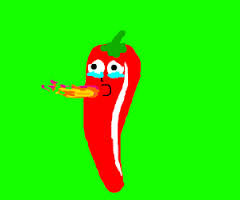 This is a good recipe for a "not-so-sweet" sweet potato. It brings out more of the flavor of the sweet potato which I don't really think is too sweet as its name implies(unless you throw in the typical marshmallows, brown sugar, etc.) I used pineapple juice instead of orange and light rum instead of dark. I had to remove mine from the heat at about 7 minutes and skip the extra 5 minutes. I just added my rum mix at that point because it would have burned otherwise for me. The sauce was nice and thick and a pretty brown glaze color. Thanks for a new and different way to cook sweet potatoes!
Put oil and sweet potatoes in a skillet with a 1/2 cup of the chicken broth Bring to a boil, cover and simmer for 8 minutes, uncover and continue cooking until liquid has disappeared about 5 minutes.
The potatoes should be slightly browned around the edges.
Stir occasionally.
In a bowl mix remaining broth,cornstarch, orange juice, rum, honey and salt& pepper.
Add this mixture to the pan, bring to a boil, stirring until it has thickened.
Serve.