Sweet Potato With Pineapple ----Aloha ----
Rita1652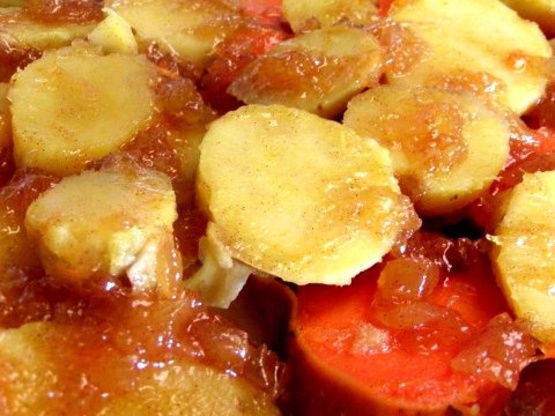 Sweet potatoes are sweet on their own but just add the pineapple preserves and you are in Tropical Heaven. You can top with some toasted coconut. White sweet potatoes are a variety of regular orange sweet potatoes. Both orange and white sweet potatoes are in the Morning glory family, Convolvulaceae. White sweet potatoes are also called camote, boniato, or batata. You can also use yams!
Boil whole sweet potatoes until tender, about 25 minutes.
Let cool, then peel and cut into 1/2 inch thick slices.
In a large skillet melt pineapple preserves, butter and cinnamon; add sweet potatoes to skillet. Cook gently; tossing lightly until sweet potatoes are glazed.
Top with toasted coconut.