Parsley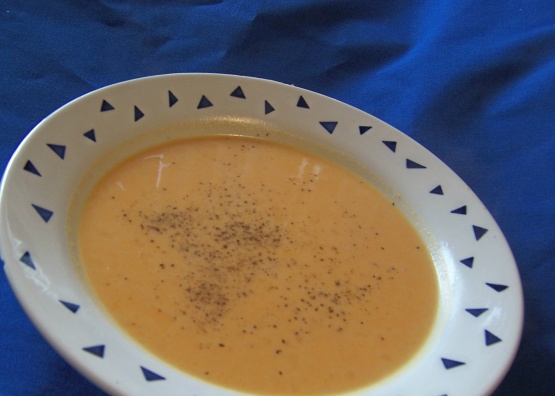 I got this recipe from a cookbook I can't recall the name of, but since I love vichyssoise, I tried this recipe, and it is fabulous. I make it when the weather turns warm and serve it cold.

I made substantial changes to this recipe, so its probably not fair to review it, but the bottom line is you can cut most of the fat out and still end up with a good soup. The basic leek/sweet potato combo is good, so the success of the soup is not dependant on the butter and cream. I substituted 2 T olive oil for the 6 T of butter and evaporated 2% milk for the cream. I used 3/4 c. maderia instead of white wine.
Saute the leeks in the butter.
Add stock, wine, and potatoes and heat to a boil.
Turn down the heat and simmer for 15 minutes.
Stir in zest, lime juice, milk, and cream.
Season with salt and pepper.
Puree in small batches.
Refrigerate for 4-6 hours.
Serve and garnish with chopped chives.