Sweet Potato & Tuna Balls
Jubes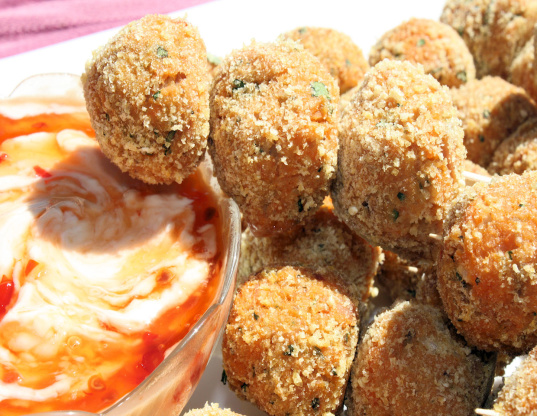 A very easy appetizer to serve at parties and gatherings. Served with sour cream they are terrific. The yield will depend on the size of the balls you make.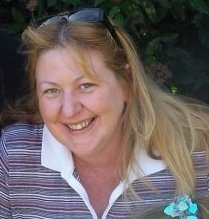 Top Review by Jubes
Reviewed for Make My Recipe Tag Game in the Aus/NZ Forum- Easy to make and budget firendly too. We enjoyed these today as a late lunch/afternoon snack. I used gluten-free bread and corn crumbs to make these suitable for gluten-free diet. I liked that they were healthy being mainly vege and tuna and baked in the oven. Served with a sour lite cream and seet chilli sauce combo. Photo also has been posted
Pre-heat oven to 180ºC. Cook the sweet potato in a saucepan of boiling water for 8-10 minutes or until tender. Drain and mash.
Combine potato with the tuna, breadcrumbs, coriander, sweet chilli sauce, spring onions, egg, cumin and ginger and mix ingredients toghether well.
Form mixture into small balls and coat in cornflake crumbs.
Place onto a lined oven tray and bake for 15 minutes, or until golden and just crisp.
Thread 2 or 3 hot balls onto skewers and serve with the sour cream as a dipping sauce.