Sweet Potato Soup With Low Sodium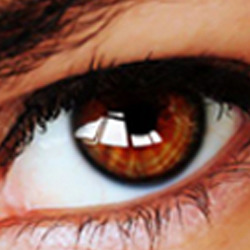 I LOVED this; I'm so glad I made the whole recipe. Savory, yet slightly sweet, and no salt needed! I didn't have ground cloves, so I subbed a dash of Allspice. Garnished with browned butter croutons made from KateL's Recipe #510764, and also minced mini red peppers. Tagged for Rookie Recipes, due 01/24/14.
In a medium soup pot or stockpot, boil the sweet potatoes in their jackets about 3 minutes or until tender. Drain and remove jackets. Return potatoes to stockpot.
Meanwhile, saute the onion, garlic, and red bell pepper on medium heat in 2 teaspoons of olive oil until translucent. Sprinkle with the white pepper and cook an additional minute. Add onion mixture to the sweet potatoes.
Add the spices and stir thoroughly.
Using a handheld mixer or a blender or a food processor, blend the mixture until smooth while adding the milk.
Add the broth/stock and the maple syrup.
Heat gently until the soup is warm. Stir frequently and do not allow to boil.
Serve hot. Garnish each serving with sliced red bell peppers or parsley sprigs.