CoffeeB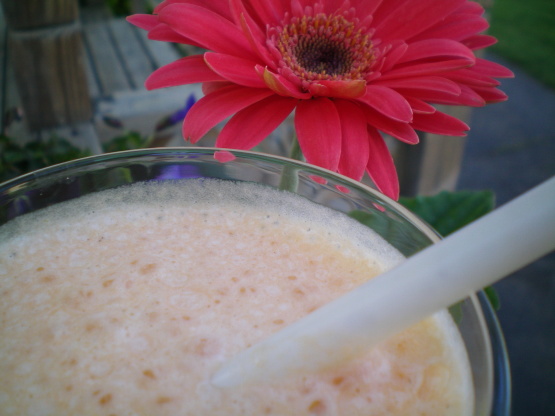 My version of a recipe from Oxygen magazine. This tastes a lot like pumpkin pie! The cook time is the time to chill the potato.
Delicious. It's winter time now, and I'm heating this up as a soup. So good.
The night before you want to make the smoothie, cook the sweet potato. I find the easiest way to do one potato is wash it well, prick it with a fork and microwave for 8-10 minutes, flipping over once. Let cool and store in the refrigerator over night.
When ready to make your smoothie, pull off the potato peel.
Blend all ingredients together until the mixture is smooth.
Enjoy!