Maito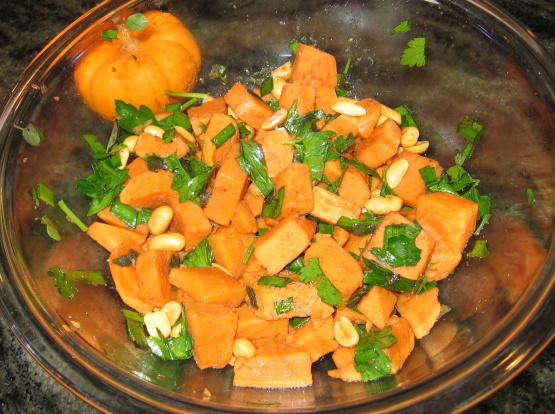 This recipe comes from Stefano de Pieri - great Italian chef. However this is very Asian fusion inspired but is fantastic. I have successfully made it with a mixture of butternut pumpkin and sweet potato.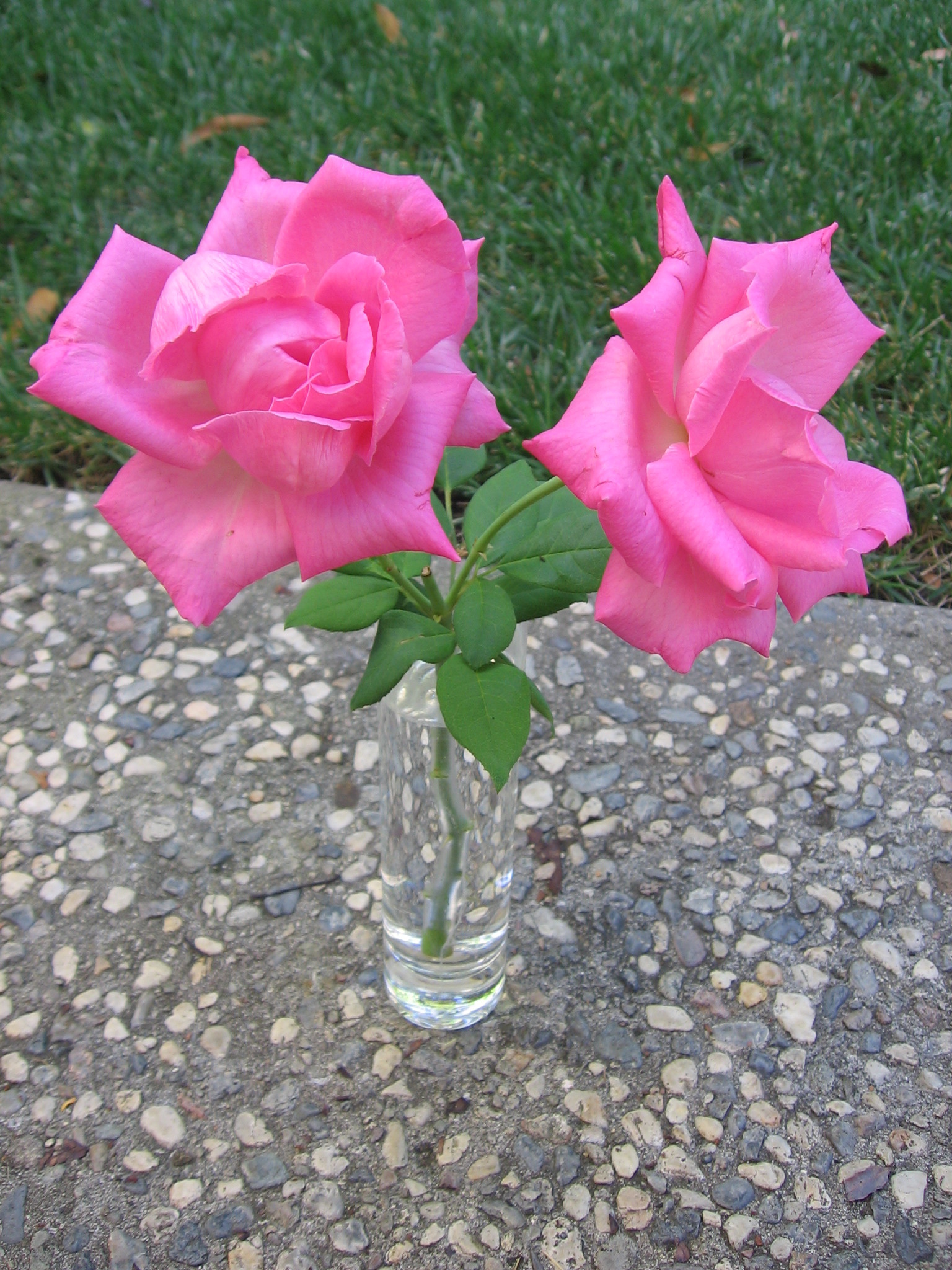 Top Review by Maito
This was a fabulous "salad"! I also cut back on the oil, as well as the garlic and peanuts. In addition, I skipped the onion, after reading Jen's review. I wasn't sure how the flavor combinations would work, but they do, and very well. Definitely a keeper!
Cut sweet potato into chunks, toss in a little olive oil place in large baking dish with garlic cloves.
Season to taste with salt and pepper amd bake at 220 Degrees C for 45 minutes to 1 hours.
Remove from oven peel garlic and keep warm.
Mix red onion, chilli and herbs into potato and garlic.
Whisk remaining ingredients including the remaining olive oil, and toss through salad.
Lastly top with peanuts and serve, extra herbs and black pepper.
Fantastic!