Sweet Potato (Queen) Cornbread
Echo Y.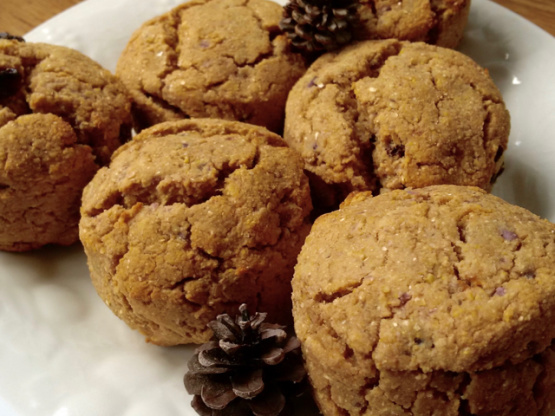 This recipe comes straight from "The Sweet Potato Queens' Big-Ass Cookbook. Another one of those things where I'm gonna write down the recipe exactly like it's portrayed in the cookbook.....you have to do the Queen's justice. :)

Yum! The batter is thick but still made a tender muffin. I made 12 large muffins and they were delicious. Nice and healthy. So easy. I peeled, finely chopped the sweet potatoes and microwaved. Did not take long to prepare. Love this recipe. Next time I will add cranberries and maybe make 18 muffins. Thank you.
Mom's is the ultimate example of a life well-lived. I am in total awe of her. She's smart, accomplished, beautiful-inside and out-loving, courageous, and bubbling over with the sheer joy of living.
It's been an easy fifty years for Dad, clearly. To further endear her to me personally, she and her friends turn out some excellent eats! Mom herself makes this sweet potato cornbread that is worth driving all the way to Mountain Pine, Arkansas, for, but you won't have to-here's how you do it.
Mix together this dry stuff: 1 cup all-purpose flour, 1 cup yellow cornmeal, 4 teaspoons baking powder, 1 teaspoon salt, and 1/2 cup sugar.
Separetely, mix together this wet stuff: 3 sweet potatoes, cooked and mashed (or you may use 1 16 ounce can of sweet potatoes, and in this recipe, it really is okay not to use home-cooked ones, I would tell you if it mattered), 2 eggs, 6 tablespoons milk, and 3 tablespoons oil.
Then mix the dry stuff and the wet stuff, just until it's all moist (don't beat it to death), then put it in greased muffin tins and bake at 425 until done-usually about 15 to 20 minutes.