Sweet Potato Pineapple Casserole
Directions
Combine all ingredients except marshmallows in mixing bowl; beat well.
Butter baking dish; place 1/2 of mixture in dish, dot with marshmallows.
Add remaining mixture and bake at 350 degrees for 40 minutes.
Remove from oven, dot with marshmallows and bake another 10 minutes or until golden brown.
Most Helpful
I made this as a side dish last week and it worked out great. I ended up using fresh sweet potatoes since I was already cooking some up for my one year-old. Other than that and omitting the salt to reduce sodium, I followed the directions as stated. The pineapple is a nice change. Thanks for posting - I'll be keeping this recipe around for future use!
I'm glad I found this recipe. My mom always put crushed pineapple in her sweet potato casserole. I was glad to find a recipe to guide me. Only change I made was making the yams from scratch. I peeled and boiled 4 large yams and then added all the other ingredients. I had a huge amount for the 6 of us and there was only one serving left! Everyone had 2nds. Thanks for sharing.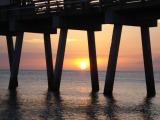 Thank-you for posting this recipe. I used it as a base recipe to make my own Pineapple Sweet Potato Cassarole. It turned out great. I used 2 27 oz. cans of sweet potatos, three egg whites, 1 20 oz can drained pineapple. I left out the salt, and did 1 and a half of the rest of the ingredents and 1 tsp. of vanilla. Thanks again for posting this. it really helped me put together what I was wanting to make.