PaulaG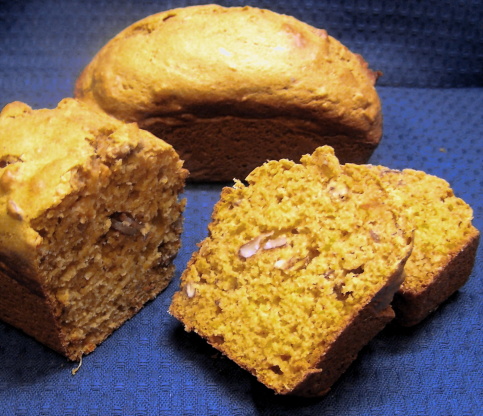 Fresh sweet potato bread--yummy!

This bread is amazing! I've actually made it as a loaf, as muffins, and as cookies, and it's turned out really well each time.
Preheat the oven to 350°F.
Combine the sugar, water, oil, eggs, and sweet potatoes mix good.
Add dry ingredients and mix to combine; add pecans and mix well.
Divide the dough into 2 greased loaf pans.
Bake at 350°F for 50 minutes.
Cool in pans before removing.