Sweet Potato Italian Gnocchi
Jostlori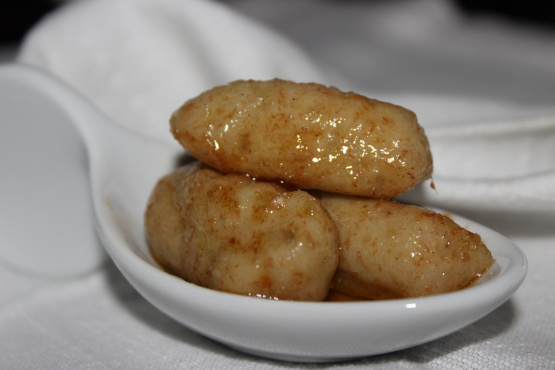 Made these exactly as written, and served in a sauce of browned butter, maple syrup and cinnamon. They were very pretty, though the gnocchi itself turned out gummy and dense, and seemed to be lacking something, not sure what. Perhaps a touch of honey, or another sweetener. To be fair, the sweet potatoes here are not as flavorful as they are in the US, so that might have had something to do with it.
Boil sweet potatoesh in salted water until fork tender.
Mash sweet potatoe, add flour, salt, egg, knead 15 times and roll into 1" rope.
Cut into 1" pieces, slightly with with floured fork tine.
Set aside to firm up in refrigerator.
Drop into boiling water until bubbles disappear and float to top.
Freeze and reheat a few seconds in broiling water.