Prep 10 mins
Cook 15 mins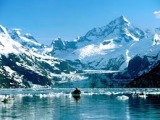 I love this simple sweet potato hash. It's a bit different than regular hashes because it contains spinach and no meat. If you love spinach, you may opt to add more the the 5 ounces, it's up to you! This is a really healthy side dish. I've even made this for my main course. The hardest part of this recipe is grating the sweet potatoes, but you could even put them through the grater attachment on a food processor if you have one! It serves 2 to 4 depending on if you plan this for a side or main dish. Some people like a zing to their hash, so I included hot sauce as an optional ingredient. Enjoy!
2 medium sweet potatoes, peeled (about 1 pound)
1 tablespoon olive oil
2 large shallots, chopped
1 (5 ounce) bag Baby Spinach, chopped
hot sauce, to taste (optional)
salt and pepper, to taste (optional)
Directions
Grate the sweet potatoes (either with a box/hand grater or a food processor fitted with a coarse grating disc).
Heat the olive oil in a large non-stick skillet over medium-high heat.
Add the shallots and cook, stirring, until beginning to brown, about 2 or 3 minutes.
Add the sweet potatoes and cook, tossing occasionally, until tender, about 7 to 9 minutes more (or longer if you like your potatoes crispier).
Add the spinach and cook, tossing, until just wilted, about 1 or 2 minutes more.
Note: I like to get my sweet potatoes really browned, so I may end up cooking them a bit longer before adding the spinach.
Optional; add salt and/or pepper to taste. You could also add hot sauce to taste. It's up to you!
Enjoy!
Reviews
Most Helpful
I used small dice on the sweet potatoes instead of grating them, and also used frozen spinach for this dish. It was very colorful and tasty. I bet this would be great with wilted kale or other greens too. Thank you!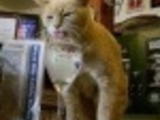 This gets a 4 star because while I loved it DH was only so-so with it. I will make it again for myself because I think it was a great, healthy side. I could eat this as a main meal with a fried on top. :) Thanks for posting. Lesley aka K9Owned

I was really excited to make this because it is perfect for my current diet. The flavors were as expected (used a leek instead of shallots) but I had a bunch of trouble with the texture. I wonder if it matters what type of sweet potatoes you use. I use the ruby red yams and they end up so moist. I never got them to brown, instead they kept sticking to my well seasoned cast iron skillet. I think I need to give up on trying to fry my sweet potatoes! Also depending on the appetite, people should consider doubling the recipe. My potatoes were so big that I only needed one (it was 1.5 lb) and it made 3 side dish servs for us.