Sweet Potato Fries With Chipotle Mayonnaise (Yam Fries)
Prep 10 mins
Cook 40 mins
Taste of 2008! This is a nice change from regular fries and these definitely will tempt your taste buds. Served along with a nice spicy chipotle mayonnaise it satisfies many cravings! Although these fries are done in the oven if you prefer you can deep fry for a more crispy effect. Enjoy!
Directions
Preheat oven to 425°.
Mix together seasoning. In a bowl combine 1 Tbsp oil and 2 tsp seasoning per sweet potato. Toss and place on greased baking pans. Making sure that potatoes are spread out in pan. Bake for 30-40 minutes turning every 10 minutes.
Serve with chipotle mayonnaise to prepare mayonnaise combine mayonnaise,* chipotle pepper, 1 tbsp adobe sauce and 2 drops Tabasco sauce. (*I use Chipotle peppers in a can that are in the adobe sauce already, found usually in Mexican food aisles of the supermarket).
*Save remaining seasoning mixture in ziploc bag for next time.
Most Helpful
This dip is amazing with sweet potato fries. My addition to it was 1 clove of minced garlic and increased the cumin to 1 tsp. It's certainly a family favourite.
Delicious! I think the real star here is the spicy mayo dip. Oh my gosh, it is so yummy! I used Vegenaise (a vegan version of mayo..it is surprisingly good). I couldn't get the chipotle in a adobo sauce but found a small can of chipotle in adobo salsa - so I used 2 T. of that and it was fantastic. No need to chop up a chipotle! The sweet potato fries were very tasty with the spices, but I think I'll just do them plain with olive oil and kosher salt next time. I think that would go perfectly with the dipping sauce. By the way, I ended up using the leftover dip as a salad dressing!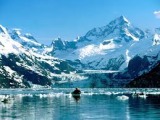 My family had an OMG foodie moment. I followed the recipe except for adding a little brown sugar when mixing with the oil. The complexity of the flavors...fennel, oregano, coriander, combined with the chipotle mayo was phenomenal. Made me wish I were born Mexican. Buena! Hijole!! Don Quixote!!! ...or something like that.