Sweet Potato Fries With Chile Salt
Prep 10 mins
Cook 35 mins

Adapted from a recipe by Mary Ann Housman
Directions
Preheat oven to 425°F.
Spread sweet potato fries in a single layer on a baking sheet.
Bake for 35-45 minutes or until potatoes are golden and crispy, turning several times during cooking to ensure even browning.
Thinner or thicker potatos may require more or less time, so check them rather than just relying on cooking time.
When done, immediately sprinkle with chile salt.
Serve hot with ketchup or thin cranberry sauce for dipping.
Most Helpful
These were.... and still are really good. I used non-stick foil and as they were cooking they were very dry looking. When they were all done, I sprayed them with a little cooking spray and then sprinkled the Chili Salt. It stuck to the fries nicely :) I loved them Thanks Lorie :) Queen u Cuisine made for photo swap 1-2008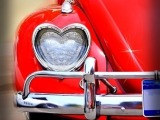 Very good. I used brown sugar instead of Splenda. It was a little spicy for us, so I might not use the red pepper flakes next time. I always use Delaunes Cajun seasoning for anything that asks for cayenne, so that might have also been it. The adults loved them, the kids weren't as impressed. I cut the sweet potatoes really thin and tossed with a little bit of olive oil before baking for extra cripsness. Thanks for a good recipe!