This recipe came from Food TV's, Paula's Home Cooking and are they good! Paula also had a maple icing with pecans but I like'd them better plain. These freeze well and stay moist for several days. A keeper! Thanks, Paula! =)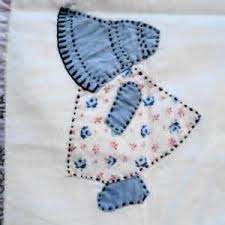 A+ recipe! I have made some doghnut recipes before. But these have turned out to be the best so far. I had 1/2 of a large sweet potato to use up. So here was a good opportunity. I did want to try mixing these in my bread maker. And it worked pretty well on dough only cycle. I did have to sub 1 cup soured milk for the sour cream (didn't have sour cream) Still worked beautifully. My family has informed me that i will have to make these again. I don't have a doughnut cutter so I used the alternative instructions and they also worked well. Next time I think I will try a cup of mashed white potatos. These are really that good! Also I used an electric skillet to fry them in since it is more controlled cooking than on the stovetop. Thank you for sharing. A real keeper.
In a medium bowl, combine flour, sugar, baking powder, baking soda, cinnamon, and salt.
In a large bowl, combine eggs, sour cream, and sweet potato.
Gradually add flour mixture, stirring to combine.
Turn dough out onto a heavily floured surface.
Knead in flour with hands as needed (dough will be sticky).
Roll out dough to 1/2-inch thickness.
Cut out dough with a 2 1/4-inch round doughnut cutter.
No doughnut cutter? Use a soup can as a cutter then poke a hole in the middle of the dough round.
Using your fingers, stretch the dough until an inch opening is formed and the doughnut is about 3 " wide.
Re-roll dough as needed.
In a Dutch oven, heat vegetable oil over medium heat to 360 degrees F.
Cook doughnuts, in batches of 4-5, in hot oil, 2 minutes per side, or until lightly browned.
Drain on paper towels.