Sweet Potato Casserole With Praline Topping
2Bleu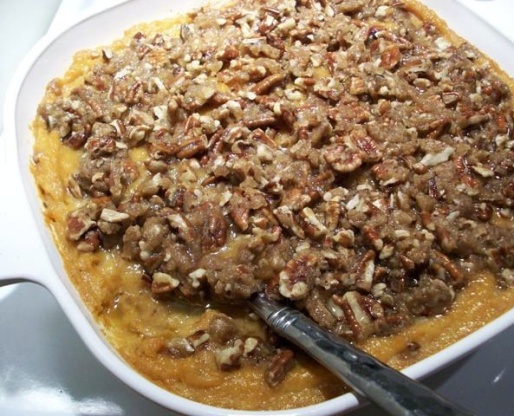 A wonderful holiday dish. Definitely a crowd pleaser!

I made the recipe just as posted, except I also added some fresh ground nutmeg. Nothing but raves for this. Just the right amount of praline/potato ratio :) Fantastic dish! Thank you for posting
FILLING: Mash potatoes in a medium sized bowl. Add all the other filling ingredients; mix well. Pour into a greased deep dish pie pan or 8x8 deep casserole dish.
TOPPING: Mix all ingredients well and sprinkle over top of potato mixture.
Bake at 350°F for 30 minutes.