lazyme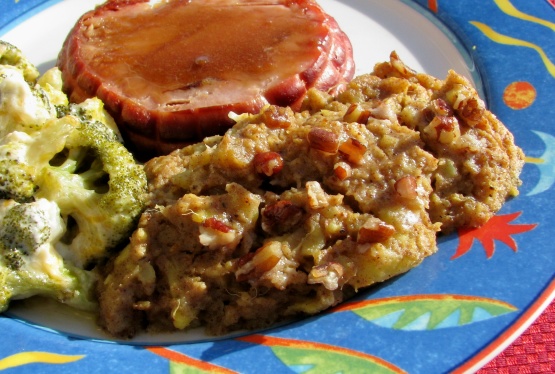 This will make everyone a sweet potato lover. It tastes great, with a hint of orange and spices. You can make it ahead of time and either bake or microwave to heat. It makes quite a bit, so for a smaller crowd it is easy to cut in half.

Although I do love eathing sweet potatoes all year long, my other half doesn't, so when making this recipe, I cut it back by half & indulged myself for several days! I didn't bake the 'tatoes but rather diced them up quite small & steamed them, then mashed then with the skin ~ I do love that part of them as well! I was generous when measuring the orange zest & did include the nuts (pecans, this time)! Such a nice, on-going treat for just me! Thanks for sharing the recipe! [Made & reviewed during the Family Picks part of ZWT6]
Preheat oven to 375°F Wrap sweet potatoes in foil and bake until soft, about 1 hour.
Reset oven to 350F degrees.
Slip sweet potatoes out of their skins and mash, adding butter, half and half, and Madeira.
Add cinnamon, salt, nutmeg, and orange rind.
Adjust seasonings and place in a buttered baking dish.
Dot with butter, sprinkle with pecans and bake for 25 minutes.