Sweet Potato Butter Spread
Debbwl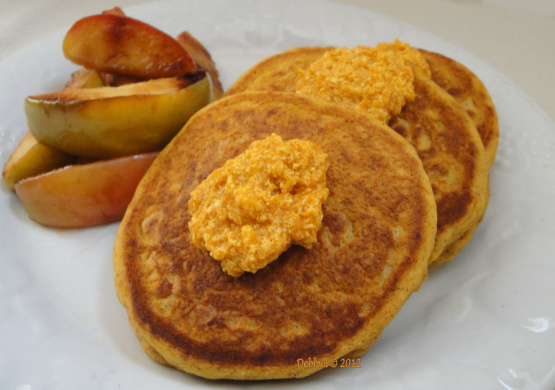 This recipe was found in The Sweet Potato Lover's Cookbook, 1998, & is a simple, tasty spread especially on whole-grain or whole-wheat bread.

Top Review by Debbwl
How can you go wrong with sweet potato and butter? And the addition of nutmeg makes this a very nice condiment. I made as written using on top of Recipe #473189 which made for a wonderful meal. Cannot wait to try on a hardy whole grain bread. Glad to have this nice spread in the frig, thanks for the post.
Wash the sweet potato then steam for 20 to 30 minutes until tender,
Cool & peel the potato, then puree it in a food processor (I usually just mash it with a hand-held potato masher!).
Add the butter & process until smooth, then add the nutmeg & process until well-mixed.