Sweet Potato Buffalo Fries
Prep 10 mins
Cook 30 mins

A recipe from Chatelaine Food Express Quickies 2.
Directions
Preheat oven to 425°F.
Peel and slice potatoes into 1 inch wedges.
Toss with oil.
Mix together seasonings, sprinkle over potatoes and toss to coat.
Place on a baking sheet and roast 30 minutes, turning often, until golden.
Sprinkle with salt if desired.
Reviews
Most Helpful
We loved the flavors from the spice mixture. Yum! My potatoes got too well done, but it was either because I cut them less than 1 inch and/or my oven ran too hot. I will definitely make these again and will figure out where I went wrong, because we love sweet potato fries and the spice combo is wonderful!!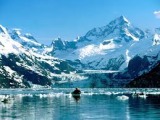 Noteworthy flavor combo! The spices add a delicious contrast to the sweet potatoes. I made as written but without measuring the spices I just used a very generous sprinkling. Will be making these tasty treats again, thanks for the healthy and yummy post.

These are very good. I didn't peel my sweet potatoes. They are crispy and spicy and nutritious. Thank you for posting!