Sweet Potato & Blue Cheese Rice Bowl
tina2189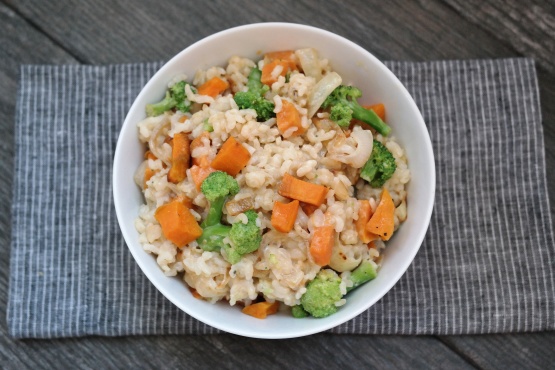 This rice bowl pairs sweet potatoes with blue cheese, caramelized onions, and broccoli for a dish that will really wow your taste buds and stomach. The combination of sweet and savory flavors makes this healthy comfort food dish one that you will want to make again and again!
Slice onion into 1/4 inch pieces and sauté in canola oil and sugar until soft and golden brown. Then, make the blue cheese sauce by combining onions, milk, blue cheese crumbles, Worcestershire sauce, salt, and pepper in a saucepan. On medium heat, stir occasionally for 5-6 minutes.
Meanwhile, add sweet potatoes, rice, and broccoli to a large mixing bowl. Pour blue cheese sauce into mixing bowl and combine well. Top with additional blue cheese crumbles and serve immediately.