Prep 10 mins
Cook 15 mins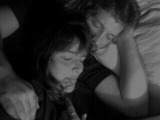 Great way to use up holiday sweet potato casserole for breakfast the next day!
Directions
Preheat the oven to 450°F Lightly grease a baking sheet. In a mixing bowl, combine the flour, baking powder, baking soda, salt, and sugar together. Add the butter, and with your hands, work the butter into the flour mixture until the mixture resembles a coarse cornmeal.
Stir in the sweet potatoes and pecans. Add the cream, a little at a time until a soft dough is formed.
Lightly flour your work surface. Place the dough onto the surface and dust the top with flour. Lightly press or roll the dough out to 1/2 inch thickness.
Using a 2 inch biscuit cutter, cut the biscuits into rounds. Place the biscuits on a greased baking sheet and bake for about 15 minutes or until the biscuits are golden brown.
Reviews
Most Helpful
I enjoy sweet potatoes almost any way I can get them 9well except maybe raw!) & a recipe like this is an absolute keeper! Served some with a beet & potato soup ~ wonderful! Thanks for sharing this recipe! [Tagged & made in Please Review My Recipe]
What a nice way of using up leftover sweet potato! Mine was roasted with garlic and fresh rosemary, so I turned these into savoury biscuits. So YUMMY! They have such an intense flavour and the texture is perfect, too. Its very crisp on the outside with a fluffy interior. I halved the recipe and ended up with 5 small biscuits. THANKS SO MUCH for sharing this outstanding recipe with us, 2Bleu! I cant wait to make it again. Made and reviewed for Everyday Is A Holiday Tag Game August 09.

I made these biscuits for my DH's birthday dinner last night and everyone at the table said 4 stars . I added 1 1/4 tsps of Mixed Spice - Traditional Old Fashioned English Pudding Spice and it really worked beautifully and added interest.The recipe bakes up us very soft and cake like and I got 8, 2 1/2 inch, biccies from it. These would be wonderful with ham or a pork roast