Sweet Potato and Kale Soup
jenne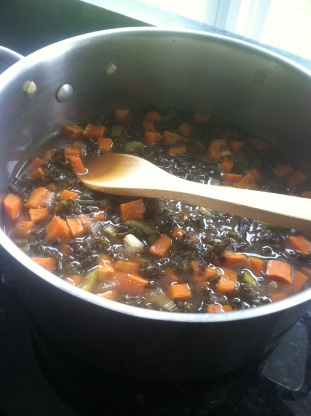 This soup is filling and great as leftovers. Simple to make and it makes a lot, perfect for a cold day. The great thing about this recipe is that it's adaptable. Change the spices or the color of the onion or add different spices or even add another vegetable to up the nutrition value.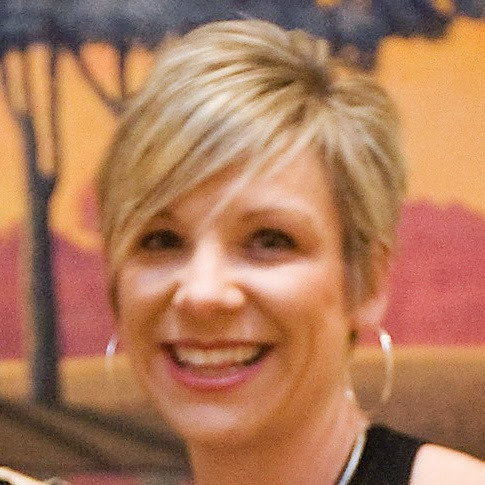 Top Review by jenne
I am going to rate this a 4. It's not a 5 star restaurant recipe, but it's definitely 4 stars for being healthy and low calorie with maximum flavor and minimum ingredients. I used 6 cups of veggie broth and then added some lemon pepper instead of the regular pepper. Mine ended up too salty, but it needed more "broth" so I just added about 2 more cups of water (the longer it sat on the stove, the more liquid the potatoes soaked up). I added 2 stalks of celery which was a great addition. If I weren't watching my waist, I would have added in a couple diced red potatoes too as that would be yummy. I used purple kale which was really stiff so I just boiled it with the potatoes and actually wish I would have thrown it in to wilt as I sauteed the onions. I only used 3 cloves of garlic and am glad I didn't use any more (and we love garlic). So here's the funny part. . .we don't like kale at all but our weekly coop box seems to give me a batch every week along with a boatload of yams. That said, this was the perfect recipe to use up some veggies we had on hand.
cooking spray

1

large purple onion, diced

6

garlic cloves, minced

4

sweet potatoes, peeled and diced (medium to large)

4 -6

cups water (enough to cover potatoes) or 4 -6 cups vegetable broth (enough to cover potatoes)

1

bunch kale, trimmed and torn into small pieces (spinach can be used as well or collard greens)
1 1⁄2 teaspoons pepper (freshly ground is best)
1 1⁄2 teaspoons salt (to taste)
1 1⁄2 tablespoons vegetable stock powder (optional)
Cook onion in cooking spray on medium high for several minutes until translucent.
Add garlic to pot, cook for 30 seconds.
Add potatoes to pot, add enough water to cover potatoes.
Add spices and vegetable broth powder.
Simmer for 10-15 minutes until potatoes are fork tender and able to be mashed easily.
Add kale to pot and simmer for 2 minutes, or until kale is wilted.
If you like, mash some of the potato chunks to thicken the soup.
Enjoy!