Sara 76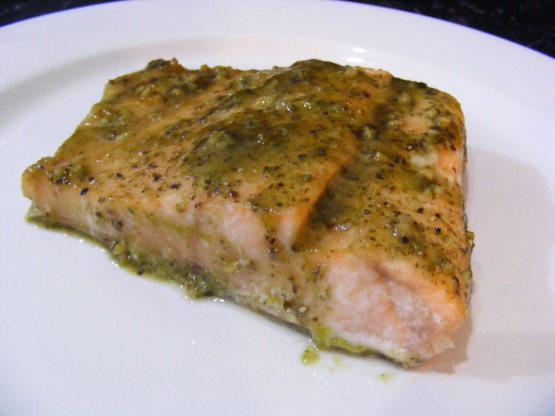 This so so simple and SO good! It can be used as a marinade or glaze. ENJOY!!

This is delicious, easy, quick a keeper. Thank you for sharing
Preheat oven to 400, spray or oil a covered baking sheet, lay salmon out evenly and sprinkle with salt and pepper.
Mix pesto and honey and spread over salmon.
Bake for 10-15 minutes (until fish flakes easily with a fork).