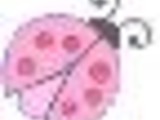 My friend gave me this recipe several years ago, when our families attended a 4th of July picnic together. I have made it many times since then, and it's always a favorite whenever I make it. The recipe makes quite a bit, so it's one of my favorite dishes to take to potlucks, picnics and other gatherings with large crowds. The recipe would fit a lot of party themes, as the ingredients represent various continental cuisines, from the Asian inspired chestnuts to the Brazilian cashews. But it is the smokey Dutch-influenced gouda cheese that adds a wonderful Mediterranean flair to this great picnic salad. Cooking time does not including chilling time (as that can vary greatly).
Directions
Place peas, chestnuts, celery, onion, and cheese in a large salad bowl.
In a small mixing bowl, stir together the sour cream and sugar until well blended. Add the sour cream mixture to the salad, then season with salt and pepper. Toss thoroughly with a large spoon.
Place in refrigerator for several hours (or overnight is ideal). Add the cashews just before serving, and toss well to thoroughly blend all ingredients.