Sweet Onion and Mashed Potato Bake
KPD123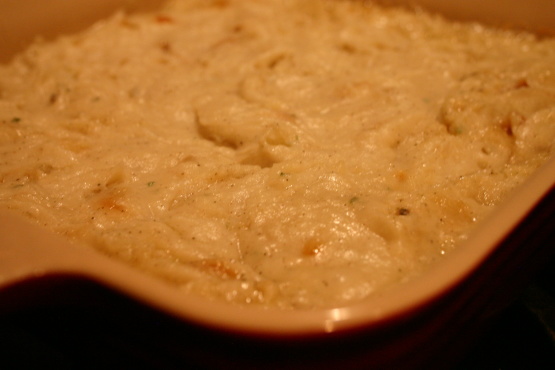 A wonderful side dish that everyone will love. Very easy

My dad loves Vidalia onions and I made this for Father's Day. We all thought it was delicious but he was especially pleased. The onions carmelized well and had extraordinary flavor that was perfect with the mashed potatoes. A nice side dish that would go with many things. Thank you Diggy.
Slice onions in rings.
In skillet melt margarine and put slices of onions in.
Put on lid and cook, stirring occasionally, making sure all gets brown (usually about 10 minutes).
Remove from stove and in a bowl mix potatoes and onions.
Put in 2 qt baking dish and top of with cheese.
Bake at 350 for 20 minutes.