chia2160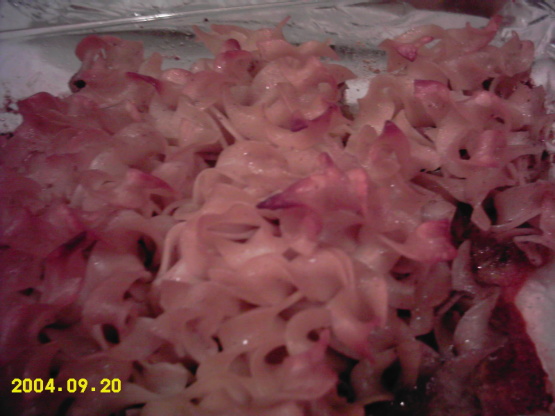 i make this for holidays, goes great with brisket or turkey. we eat this as a side dish, but when i sent this recipe in to be published in a community cookbook they classified it as a dessert

Delicious! This was so tasty and flavorful. I loved the bits of warm dried fruit scattered throughout the dish. This is a much lighter version than other sweet kugels I have tried, but I didn't miss the extra calories one bit. Really tasty and we enjoyed this very, very much. Thanks!
preheat oven to 350.
boil noodles, rinse in cold water, set aside.
add remaining ingreds to large bowl and mix well.
add noodles, mix well,.
grease a 13x9 inch baking dish, pour in mixture and bake 30 minutes until top is browned.