Prep 10 mins
Cook 10 mins
This is a great condiment for when you are grilling hot dogs. This topping can be made ahead and reheated if necessary.
Directions
Coat 12 inch nonstick skillet with cooking spray.
Heat over medium-high heat.
Add onions and cook until golden, 5-7 minutes.
Stir in water, ketchup, barbecue sauce and vinegar.
Bring to a boil, stirring occasionally.
Reviews
Most Helpful
We used a nice sweet vidalia onion for this recipe and served it over grilled steaks for lunch today. Yummy and Oh-so-simple to make! Thanks Lainey, for another great recipe.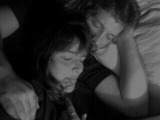 Very good taste! I served it over chicken and brown rice and it was a great compliment to an otherwise bland meal. I can't wait to try it on different dishes!
These were great and the perfect compliment to a hot dog. My boyfriend was skeptical because he says that nothing is better than raw onions on a dog but he ended up choosing these over the raw. I halved the recipe for the two of us and we had enough to slather a good layer on three hot dogs total. Thanks for posting!