Sweet-N-Sour Deviled Eggs D-V-O
Parsley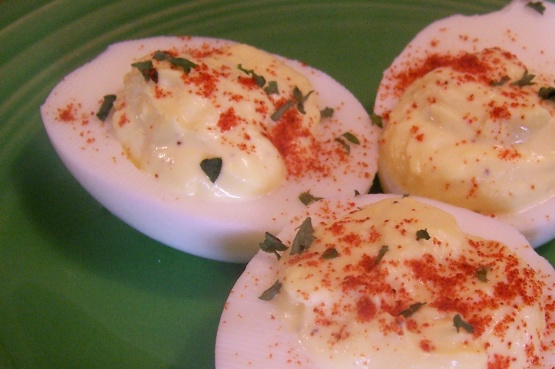 Another addition to your devilled eggs ckbk! Doesn't include time to boil eggs.
Slice eggs in half lengthwise; gently remove yolks to small bowl.
Set whites aside.
Mash yolks with a fork.
In a separate small bowl, whisk mayonnaise, sugar, vinegar, mustard, salt, and pepper until smooth.
Mix into mashed yolks and stir to blend well.
Stuff or pipe yolk mixture into egg whites halves.
Sprinkle with paprika and minced parsley as desired.