Sweet N Sour Crock Pot Pork
Parsley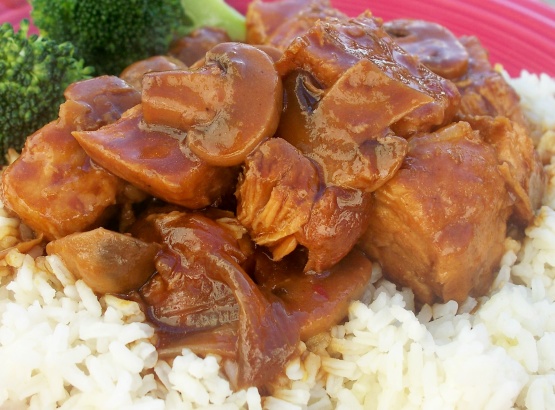 Easiest ever! Great work day meal!! Throw it all in the crock pot and voila...super dinner. This smells soooo good cooking!
Salt and pepper and dredge roast(or ribs)in flour.
Heat 2 tablespoons oil in skillet; and brown meat on all sides; remove to crock pot.
Saute fresh mushroom and onions to soften. Do not over cook! Place mushrooms and onions in crock pot over meat.
In small mixing bowl, combine duck sauce, wine/water, and red pepper flakes. Pour over meat and veggies.
Cook on LOW for 6-8 hours or HIGH for 4 hours.
Remove meat and cut into chunks. Thicken sauce if needed; return meat to sauce.
Serve with rice or chow mein noodles.