Sweet Mustard Chicken Bake
teresas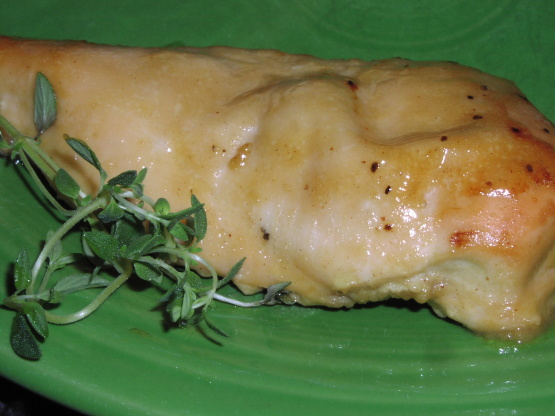 I got this recipe from allrecipes...it is delicious. The chicken breasts bake in a honey mustard sauce that is wonderful, and the cooking time is perfect for getting your sides done in time for a perfect meal. If there are any leftovers (doubtful), cut the chicken up so it can absorb any leftover sauce!

Yum! My husband doesn't like mustard so I wasn't going to try it. He loved it! I only used 3/4 of the cube of butter and served it over Jasmine rice.
Preheat the oven to 375 degrees. Grease a shallow baking dish.
In a small bowl, stir together the honey, dijon mustard, melted butter, and pepper. Place chicken in the greased baking dish, and pour the honey mustard sauce over it.
Bake for 45 minutes in the preheated oven, basting frequently with the sauce, until chicken is firm and juices run clear.