Sweet Morning Eye-Opener Fruit and Vegetable Juice

Entered for safe-keeping, from Clean Eating, Fall 2008. Great for a juicer or VitaMix. Apples are for strong bones and anti-inflammation. Most of the vitamins are in the skin.
Directions
Scrub carrots and apple, wash but do not peel.
Peel ginger.
Juice everything, stir gently and enjoy.
Most Helpful
Now this is a healthy and delicious way to start your day! I have always loved the combination of apples and carrots when juiced. The ginger gave it a little flavor boost. Yum!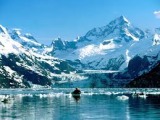 Zowee! Great zing in this juice. I love adding ginger to my juicer when making most fruit and vegie drinks. I had this as an after work drink, but would be very good for morning!

Yum! I love ginger so the kick it gave the juice was great! I have a cold right now, so this tasted good and I'm sure will help me on my road back to health!