Susie B.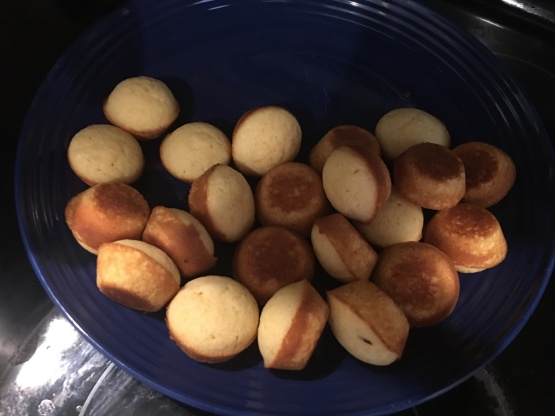 I have used this recipe for thirty years. It is from a 1974 cookbook called "Country Cooking". It was one of Southern Living Magazines books. I have been using oil in place of the butter that was called for in the original recipe for years with good results. The secret to this cornbread is a "screamin' hot" iron skillet, greased only on the bottom, and a hot oven. I serve this with chili, vegetable soups, and tex mex.
Preheat oven to 425 degrees and spray bottom only of 10" iron skillet with cooking spray.
Mix together cornmeal, flour, sugar, salt, and baking powder.
Beat egg, milk, and oil together to blend.
Pour wet ingredients into dry ingredients just until blended.
Pour batter into hot skillet and bake at 425 degrees for 20 minutes.